Facilitator Interface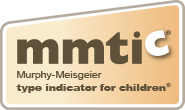 The MMTIC® Facilitator Interface is a comprehensive and robust tool for administering the MMTIC assessment to children and young people. The Guide to the MMTIC® Facilitator Interface video shown below serves as both an overview and a brief tutorial on the functions available within the Interface.
This online tool is available for purchase by MMTIC certified practitioners, and is renewable on a yearly basis. Whether for use in schools, youth organizations, or with an individual child, the Interface provides the adult facilitator with these capabilities:
Complete online access to the MMTIC instrument
Tracking of group and individual profiles and administrations
Downloadable MMTIC reports
Essential materials for effective and ethical administration
A listing of recommended products and support materials
And much more. . .